Online Pay for Yearbooks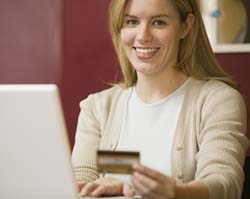 Advisors everywhere agree: collecting money and tracking yearbook orders can be a hassle! With Memory Book Company's new program, you can offer parents the convenience and safety of ordering school yearbooks online 24 hours a day. There's no cost to your school, and it's easy to get started. Talk to a sales representative today.
Step 1: Determine your yearbook price and ordering timeframe. You can even set up multiple deadlines to spur sales throughout the year.

Step 2: We'll send you English or Spanish flyers to hand out to parents or to display on your website. The flyers direct parents to Memory Book's website for ordering, explain what codes to enter, and include price and deadline information. And we can provide a banner for your school's website that will link your parents directly to the MBC online pay site.

Step 3: Self-reporting is available 24 hours a day through advisor login.
School Memory Book Online Pay
Your school can now provide full payment for your school memory books online using our new secure portal. It's fast, easy and safe. Just click on the Online School Pay link. Enter your school code and pin number, and then pay by credit card. If you need your pin number please contact your customer service representative at 1-800-247-1526.